homemade christmas ornaments
Hello friends,
Its Christmas season and all of us are excited to bring out our creativity in everything we make for christmas.  I like making recycle crafts so this time I used some recycle materials to make last minute ornaments for christmas tree. This is a simple yet creative way of recycling 🙂 As I said this helps those lazy people out there who haven't decorated their tree yet like me 😉 This comes in handy for the last minute DIY decorations. Hope you like it. Lets see how I made these.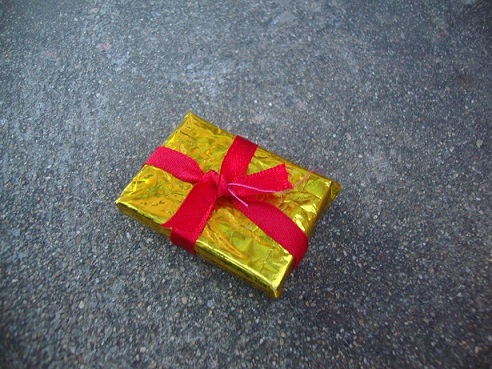 Things you will need :
My Method :
Its really simple to make. Ideally we are making tiny gift shaped ornaments.
Some in box shape and some in cake shape.
Collect the old match boxes and bottle caps
Wrap them like you wrap your gifts with glossy gift wrappers.
Then add a thread to them for hanging on the trees.
For the match box gift you can use yarn/woolen thread for adding a tiny bow on top.
Thats it pretty recycled ornaments ready ! 🙂
Hang them off and adore your tree 🙂
Do you like these ? Tell me what DIY craft you made for christmas ?
Happy Crafting 🙂