I have been having ugly coffee circles on my office table due to the coffee cup. Its time I should make one coaster. But It has to be simple and neat. It should absorb moisture. The Rings should not be reflected on the coaster now. I had all these criteria so I chose to make one with thick Burlap thread.I will show you how I made it. Its really very simple and will take hardly 10 mins to make it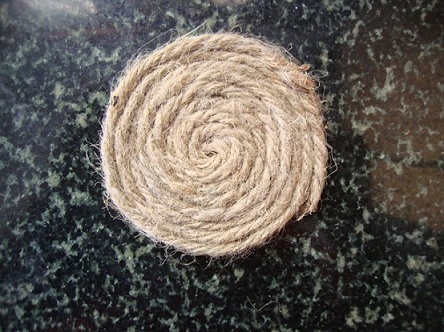 Actually There is no big procedure or method to make it its simple just start rolling it flat in the form of a circle. And glue it as you roll.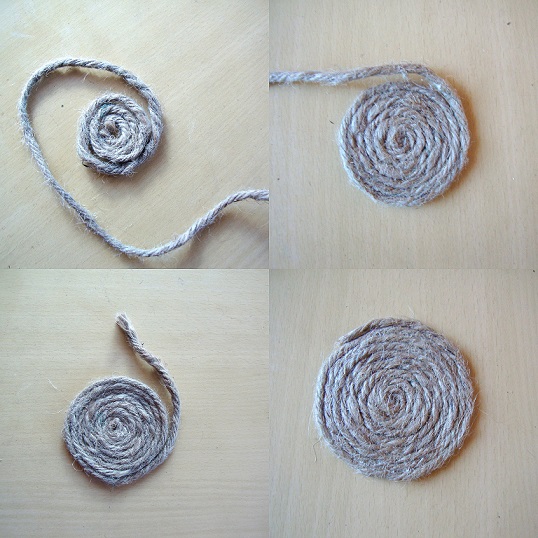 Mix fevicol and water in 2:1 and apply this mixture on this coaster.
This helps in binding it together and gives a shiny effect.
Thats it simple rustic coaster ready.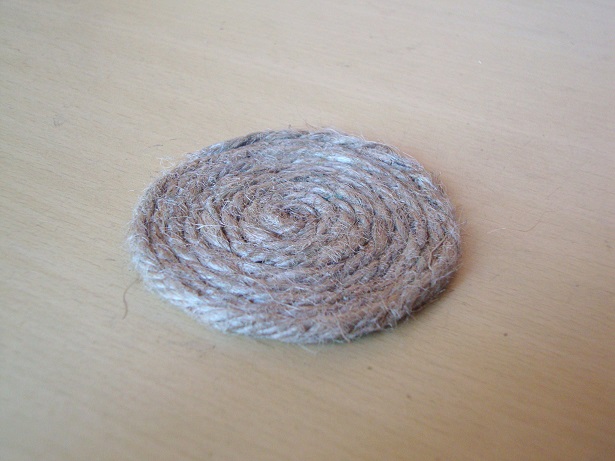 And it meets all my requirements ! I am happy 🙂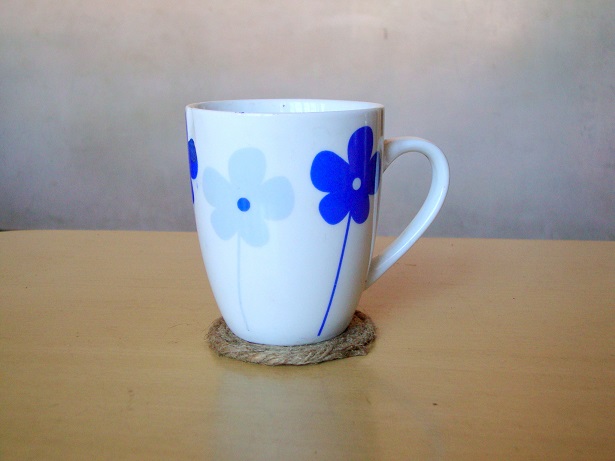 Now my coffee mug sits comfortably on this pretty coaster. No more worries on ugly coffee circles !
Happy Crafting
Lakshmi