One boring sunday and a bunch of newspaper probed me to make something out of them. I always love to make recycle craft. And so I ended up making paper dahlias with the newspaper. Paper Dahlias are beautiful wall decor and very easy to make. Though they can be made with colour papers I preferred making them with newspapers. Since I like recycling. Newspaper flowers give a rustic look. Ok Lets see how I made them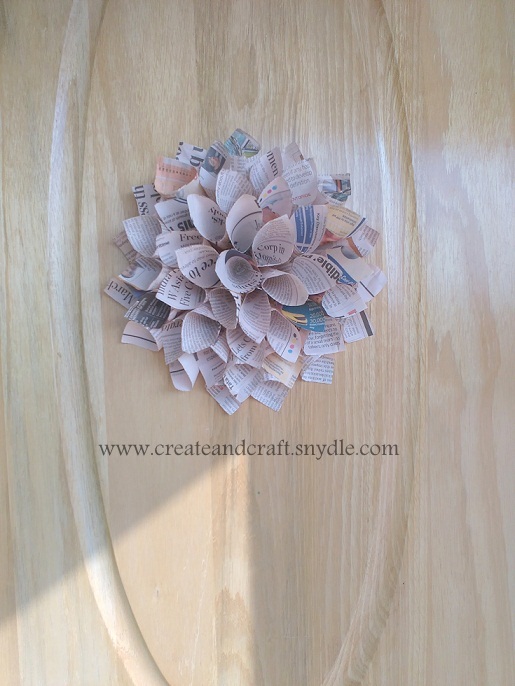 Supplies Required :
Newspaper
Scissors
Craft Glue
Chart Sheet
Kundan stones (optional)
My Method :
Take a circular piece of chart this forms the base of the flower.
Next step is to prepare petals for the flower.
Cut a bunch of square pieces of news paper approximately 5x5cm size
Stick two adjacent sides of the square piece forming conical shape
Make ample number of these paper cones
Stick the cones on the base circular chart as shown in the picture
Continue sticking until you cover the circular chart piece completely.
That's it pretty paper dahlias ready
I stuck the flower on the door and it looked amazing
You can even try making them using color papers or orgami sheets
Such an easy and amazing wall decor
I made one more variation of it. Instead of filling it completely I stuck a small sheet in the middle and made a few quilling design on it and stuck kundan stones for decorating
This one I stuck on my cupboard.
Which one did you like most ?
Happy crafting