I made these pretty paper lanterns along with my nephew. He wanted to make something and this was one perfect craft I can involve him and take his help and he was very happy when the final product came out. We made two lanterns one for me and one for him. He has already packed it ready to take it to his house. He is loving it !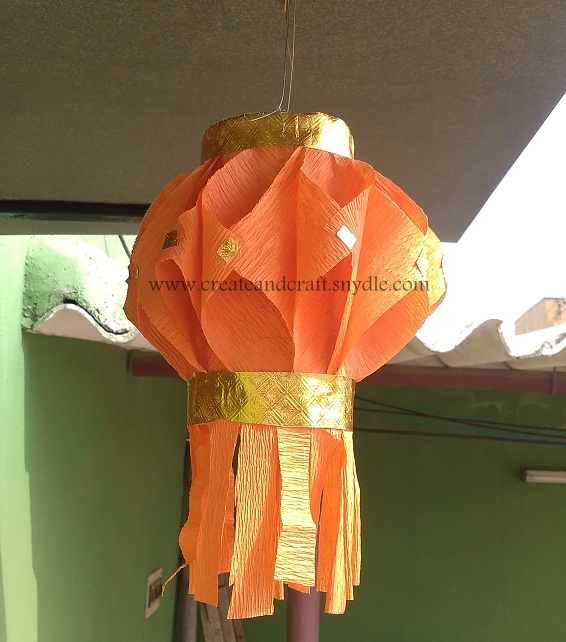 Supplies Required:
Kite paper (I chose orange)
Golden paper
Card stock/ Chart paper
Glue
Thread for hanging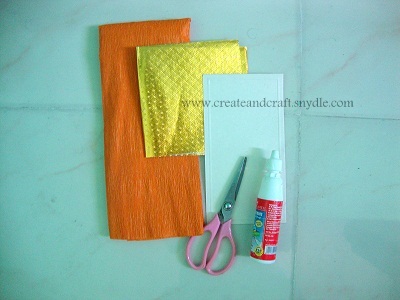 My method :
Cut the kite paper into small squares
Stick diagonal corners and form shapes like the one in the photo make a bunch of them 
Fold the chart paper in the form of a tube
Stick these kite papers on the sides of the tube shape
Stick tiny papers on one end
Stick golden paper strip on top and bottom of the lantern
I added tiny golden papers on the shapes as well
Tie thread on the top of the lantern for hanging
That's it pretty lanterns ready !
We can make a bunch of them and tie them as decoratives at celebrations.
Happy crafting