Valentines day is round the corner and everyone is making beautiful pretty gifts for their loved ones. So I also made a beautiful rock painting which can be a handy gift! I collected a bunch of rocks from a river bud. Those were smooth and in pretty shapes. I was planning to paint something on them and this design I made specially for valentines day.
Here is how I made it !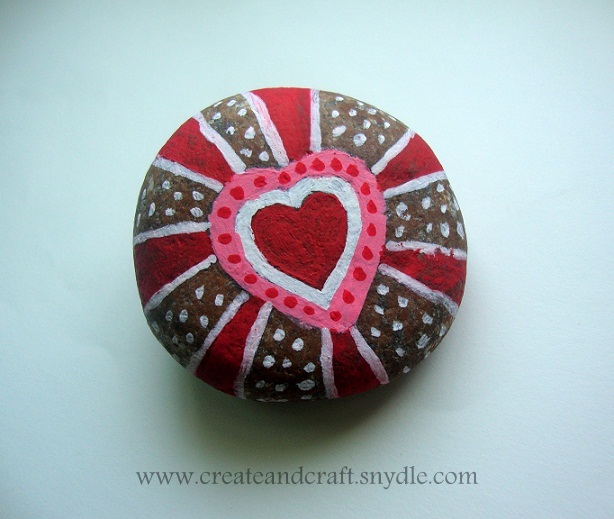 Supplies required:
Rocks
Paint
Brush
Varnish
My Method:
Clean rock with water and dry it.
Wipe it with a piece of dry cloth before painting
Chose your design
I chose a heart design.
Draw the design with pencil roughly on the rock
Then paint it with your choice of colours
I used acrylic colours
Once the paint is dry apply a coat of varnish on it and let it dry
I even made one more design a tiny flower in white colour
Pretty painted rocks ready ! pack them and gift them to your loved one.
It can be used as paper weights in your office table.
They can be added in your garden pots.
Start collecting your rocks and keep painting !
Happy crafting 🙂